Customer Relations Speech
Friday 9 March
The Sound Guys provided speakers and microphones for a panel, and a cordless microphone for chairman, at a customer relations speech for Tiger Airways.
Mount Martha Local Barn Dance
Friday 23 February
The Sound Guys supplied speakers and microphones for performers at a local barn dance near Mount Martha.
New Years Eve Gig - Matthew Flinders, Chadstone
December 31 2017
The Sound Guys supplied a Double 3 way JBL system for a rock band on New Years Eve 2017. It was a great turnout and everyone enjoyed the night celebrating into the new year!
Christmas Carols Community Outdoor Event
December 11 2017
We also supply PA Sound Systems for outdoor events, organised by local community groups, schools/child-care centres or retirement homes.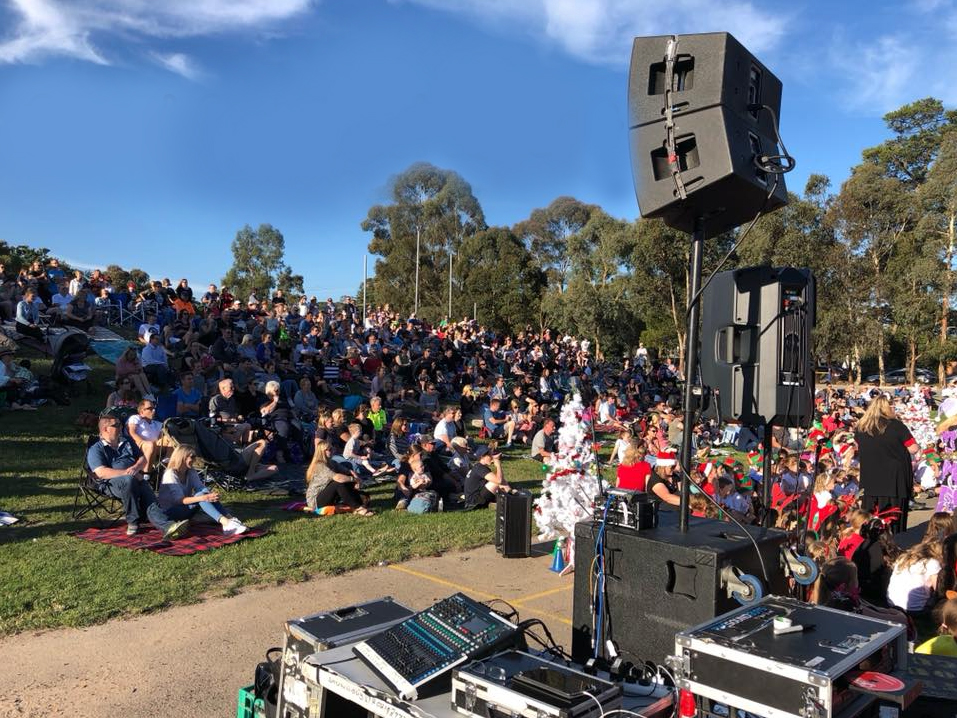 Elsternwick PS Christmas Concert
December 1 2017
PA Sound Hire for Elsternick Primary School's end of the year Christmas Concert, featuring the teachers and students. Warm night and a huge turnout.
Council Public Meeting
September 20 2017
AV Hire for monthly Council public meeting – 3 x TVs, 1 projector screen, 4 JBL speakers, 10 shure 418 table microphones with a digital mixing desk.
Anzac Day Street Service
April 25 2017
The Sound Guys supplied speakers for an approved Anzac Day Street service in Toorak.
Outdoor Wedding – Royal Botanical Gardens
April 1 2017
The Sound Guys supplied a portable PA Sound System for this beautiful couple as they celebrated their wedding day today at the Royal Botanical Gardens in Melbourne.
Harmony Day – The World Trade Centre
March 21 2017
Harmony Day was celebrated all over the Nation this week and The Sound Guys provided PA sound speakers for this event held at The World Trade Centre in Melbourne.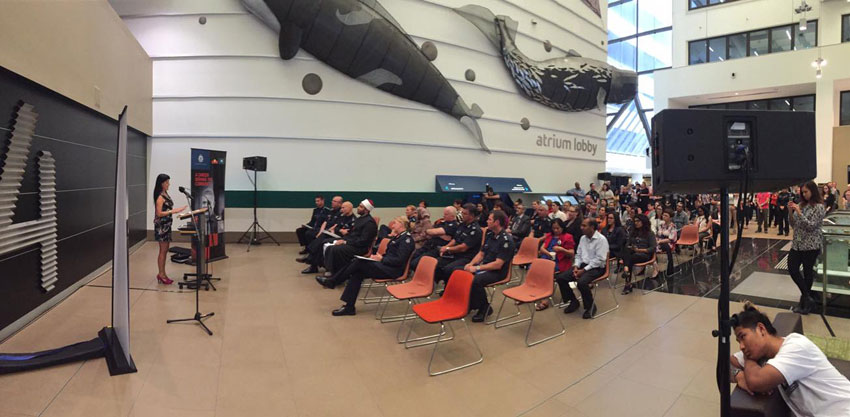 Outdoor Wedding – Fitzroy Gardens Melbourne
March 12 2017
The Sound Guys Melbourne supplied two battery operated speakers for 80 people on this nice sunny day for an outdoor wedding at Fitzroy Gardens Victoria. Congratulations to the bride and groom on their wedding day!! Get in touch with The Sound Guys for a Portable PA Hire system like this one, for your upcoming wedding this Spring/Summer 2017.


Melanoma March 2017 – Melbourne
March 6 2017
The Sound Guys provided PA speakers and microphones for the Melanoma March Melbourne 2017.
The location was at Lawn 3, King's Domain Gardens Royal Botanic Gardens Melbourne,
All funds raised at this event went towards crucial research dedicated to finding a cure for melanoma.
Thanks to everyone who came and supported the march for a fabulous course.
Big Jazz Band - Summer Entertainment
February 20 2017
The Sound Guys provided and mixed a PA Sound System for an outdoor "Big Jazz Band" event in Langwarrin area, on a warm Summer's night out on the lawn.